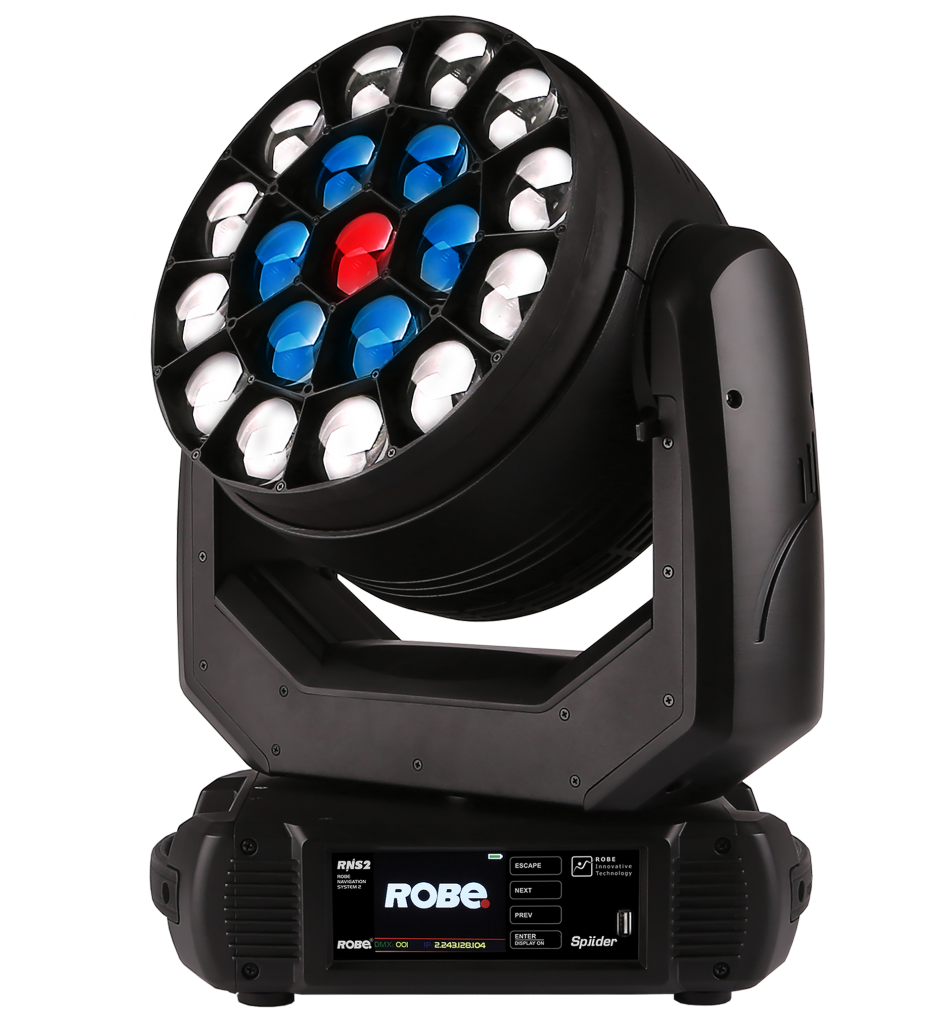 Beautiful convergence of hard edge in-air effects, punchy beams and smooth homogenized wash is all encapsulated in the unique Spiider.
Rich colors of 19 powerfull RGBW LEDs can create charming wash light with velvety smooth transitions thanks to internal 18bit LED dimming system.
Dynamic video effects are easily achieved by mapping individual pixels and controlled by DMX desk or media servers via sACN with internal HTP merging, DMX or by Kling-Net protocol.
Unique central piece with Robe exclusive Flower Effect is driven by 60W RGBW LED multichip for new innovative sharp multicoloured spikes of light, rotating in both directions at variable speed, adding another new visual effect to the show.